The Falcon Inn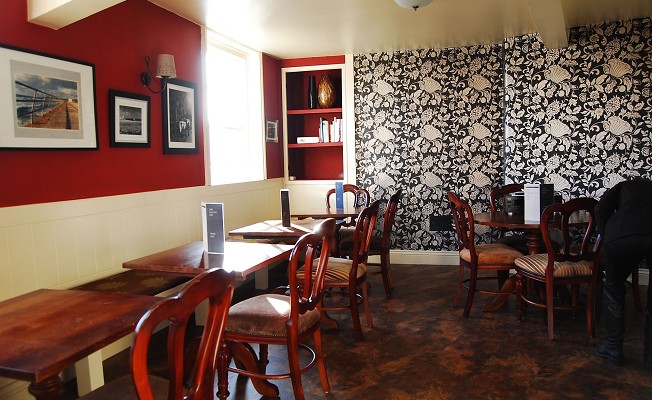 Our upstairs dining area also serves as a Function Room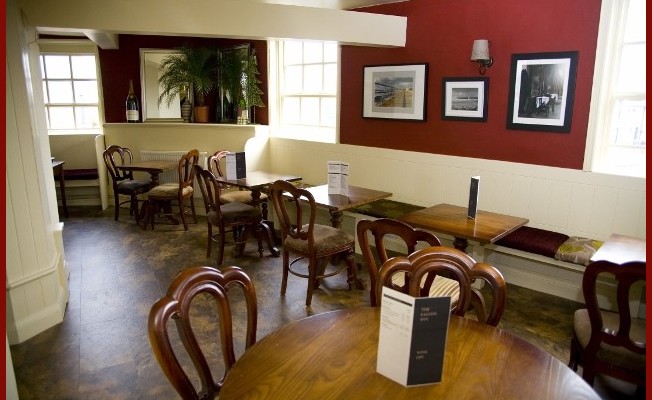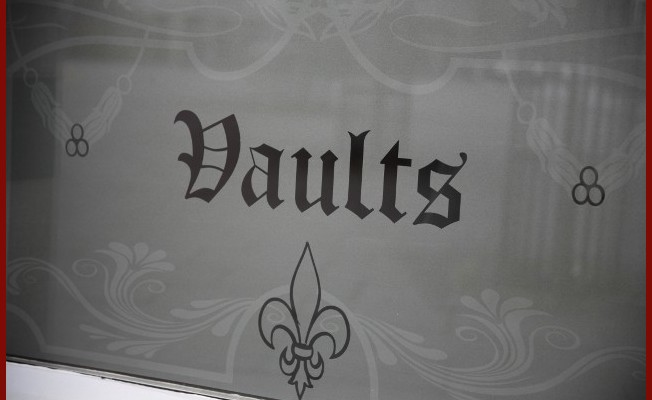 Welcome to The Falcon Inn
The Falcon Inn is situated at the heart of Canning Circus.

It has been refurbished in its original style as a cosy, traditional Victorian pub offering a welcoming atmosphere where people can meet up and socialise over a quiet drink, and sometimes party the night away.

We usually have 5 or 6 real ales from local and regional breweries plus a couple of ciders. We also have an excellent range of wines which are supplied by Weavers of Nottingham. We have a fine selection of malt whiskies, and our staff are happy to make a selection of cocktails for you.
Christmas 2021
Christmas Eve. Open from 12:00 noon
Christmas Day. Open from 12:00 till 3:00
Boxing Day. Closed.
Sunday Lunches
are served in the bar and in the Upstairs restaurant, which is also available for private hire, Dinner Parties, Wine Tastings, Pudding Club Meetings, Celebration Parties and Business Meetings.
Our Chef
Matthew is
happy to offer dining menus and buffet menus catered to your specific requirements.
Sunday Lunches – served from 12 noon until 4pm. Please book by 10:00pm on Friday.
Sunday Special 28th Nov - Pork Belly.
Roast Beef, Yorkshire Pudding, Roast Potatoes, at least 3 Veg and Gravy - £11.50.
Lamb Shank, Yorkshire Pudding, Roast Potatoes, at least 3 Veg and Gravy - £12.00
Roast Chicken, Stuffing, Roast Potatoes, at least 3 Veg and Gravy - £11.50
Pork Loin Chop, Stuffing, Roast Potatoes, at least 3 Veg and Gravy - £11.50
Vegetarian - Usually Vegetarian Sausages but other options available given sufficient notice, Roast Potatoes, at least 3 Veg and Gravy - £10.00.
Mashed Potato available with all lunch options as long as it is booked in advance.
2021 Christmas Menu - Booking Essential 07947 955625 or 0115 924 4635 during opening hours.
Starters:
Goats Cheese Beignet, Salad and Orange & Cranberry Chutney £5.50
Leek and Potato Soup with Herb Croutons £5
Mains:
Turkey Roulade, Pig in Blanket, Honey Roast Parsnips, Mash and Roast Potatoes, Seasonal Veg and Gravy £13.95
Vegetarian 3 Bean Roast, Mash and Roast Potatoes, Honey Roast Parsnips, Seasonal Veg, Red Wine Gravy £10.95
Desserts:
Lemon Posset with Spiced Shortbread £4.50
Chocolate Torte with Raspberry Coulis £ 4.50
Three courses with Turkey Main £20.00
Three Courses with Vegetarian Main £18.00
To book please either call the pub on 0115 924 4635 (evening) or 07909 974506. Eat in the bar or upstairs in the restaurant. Vegan, Pescatarian and Gluten Free also catered for given sufficient notice.
Pub Quizzes
Last Quiz of the Year
Cancelled - Neil the quizmaster is ill. Apologies to everyone and we'll let you know about rearranging.
Thursday 2nd December - Christmas Quiz 2021.
Prize for Best (i.e. worst) Christmas Jumper.
Starts around 7:30.
There are 2 men and 3 women in a hall. What is the probability that the second person you meet is a woman?
Places are limited so it is a good idea to book a table - call or text Tina on 07947 955625 . If you don't book there may not be a place for you. If you'd like a platter it is £6 per table and must be ordered at least 24 hours in advance - French bread, pate, cheese, crackers, side salad. Please contact Tina on the above number.

5 recommends