The Falcon Inn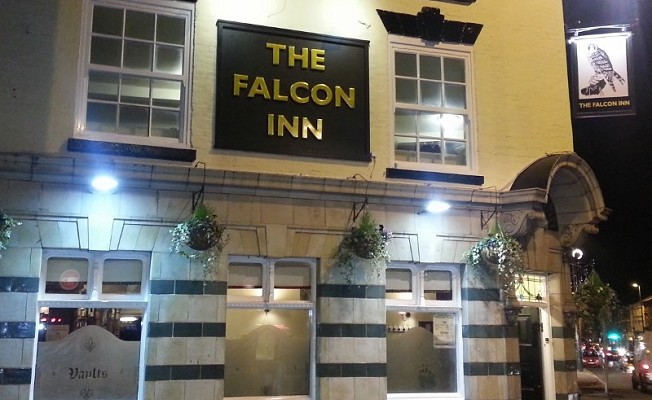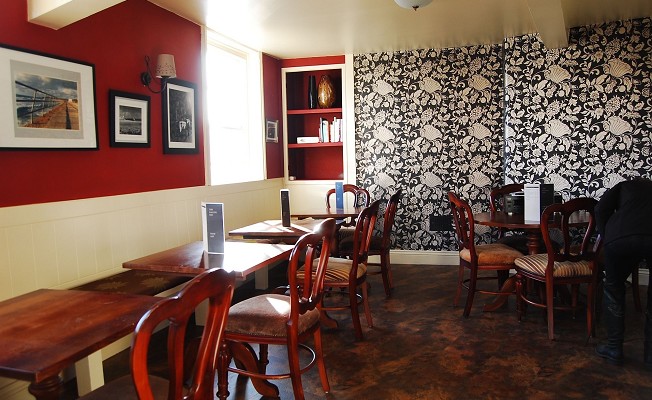 Our upstairs dining area also serves as a Function Room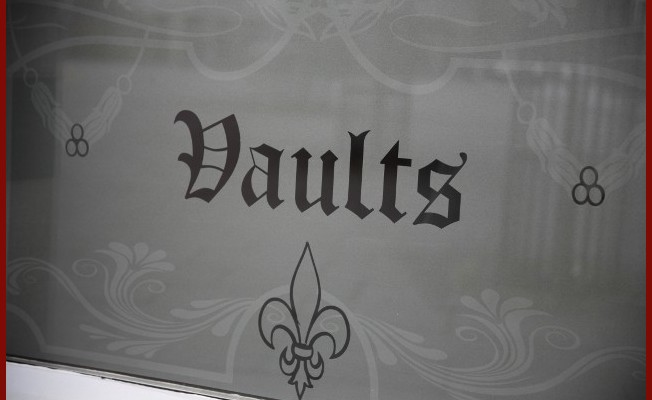 Welcome to The Falcon Inn
We've been ordered to close as a consequence of the Chinese Flu situation. We will obviously reopen as soon as possible.
The Falcon Inn is situated at the heart of Canning Circus.

It has been refurbished in its original style as a cosy, traditional Victorian pub offering a welcoming atmosphere where people can meet up and socialise over a quite drink, and sometimes party the night away.

We usually have 5 or 6 real ales from local and regional breweries plus a couple of ciders. We also have an excellent range of wines which are supplied by Weavers of Nottingham. We have a fine selection of malt whiskies, and our staff are happy to make a selection of cocktails for you.
Sunday Lunches
are served in the bar and in the Upstairs restaurant, which is also available for private hire, Dinner Parties, Wine Tastings, Pudding Club Meetings, Celebration Parties and Business Meetings.
Our Chef
Matthew is
happy to offer dining menus and buffet menus catered to your specific requirements.
6 Nations Championship - Showing in Snug
Sat 7th March
England Wales 16:45
Sun 8th March
Scotland France 15:00
Sunday Lunches – served from 12 noon until either 5pm or until we sell out.
Sunday Specials - Booking Strongly Advised
All served in addition to our superb Sunday Roasts
Sunday 15th March
Pork Belly, Wholegrain Mustard Mash, Vegetables and Gravy £9.45.
To book please either call the pub on 0115 924 4635 (evening) or 07909 974506. Eat in the bar or upstairs in the restaurant. Roast Beef, Roast Pork, Roast Chicken or Vegetarian. Vegan, Pescatarian and Gluten Free also catered for. Given notice we'll prepare something just for you.
Advisable to book, as we often sell out during the afternoon.

Please notify us of any special requirements a few days in advance; we can accommodate most reasonable requests.
Pub Quizzes
Thursday 2nd April.
Starts around 7:30.
Places are limited so it is a good idea to book a table - call or text Tina on 07909 974506 . If you don't book there may not be a place for you. If you'd like a platter it is £6 per table and must be ordered at least 24 hours in advance - French bread, pate, cheese, crackers, side salad. Please contact Tina on the above number.

5 recommends