Real Ales
We have 8 handpulls on the bar, 7 of which are normally allocated to real ales and one of which is allocated to cider.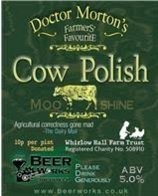 We are a true Freehouse and buy beer from many breweries, usually within a 30 mile radius of Nottingham although there are obviously a few exceptions. We think the choice of beer from East Midlands, Derbs, S Yorks, Lincs area is unrivalled in the country. We regularly have Oakham, Abbeydale, Shiny, Black Iris, Welbeck Abbey, Nottingham Brewery, Oldershaws, Titanic, Belvoir Valley and Pheasantry.
We also offer a tasting paddle of 3 third pint glasses so you can drink a pint but sample 3 different beers.
Keg Beers and Bottles
Fosters £3.20 a pint
Amstel £3.40 a pint
Symonds Cider £3.20 a pint
Guinness £3.90 a pint
John Smiths £2.90 a pint
Wines
187 ml Single Serve Bottles - £3.80
Red
Shiraz
Merlot
White
Sauvignon Blanc
Pini Grigio
Chardonnay

Rose
White Zinfandel
Shiraz Rose
Good selection of bottles suppled by Weavers of Nottingham. Current favourite is a very good Argentinian Malbec
Whisky and Whiskey
We always have a good selection of whisky. We usually have Lagavulin 16, Caol Ila 12 and Oban 14.